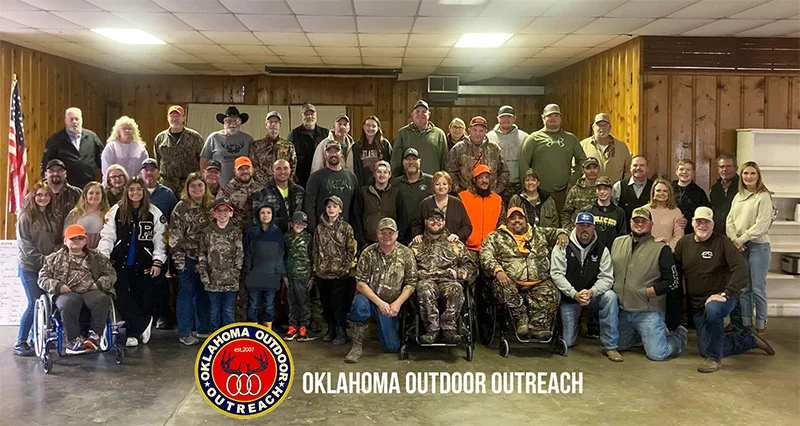 The Oklahoma Outdoor Outreach Foundation was formed in 2007. The Leaders of the Foundation desired to establish a group that would provide activities to those with special needs. We are recognized as a 501 (c) 3 non-profit organization by the IRS, and are fully insured.
The Oklahoma Outdoor Outreach foundation was formed to provide disabled, chronically ill, and terminally ill individuals the opportunity to enjoy the heritage of outdoor sporting activities.
These activities include hunting, fishing, and shooting in a family based Christian environment.
We pride ourselves as being a Volunteer Only organization. These Volunteers include a variety of individuals. They include active and retired firefighters, medical personnel, business professionals, and men and women from many other fields. And of course they include seasoned hunters.
All of our events are held on private lands within the State of Oklahoma. This is due to the many generous landowners that we have been fortunate to partner with throughout the years.
All funding that has been secured by our volunteers stays within the State as well.
It is with pride that we can say "We are Oklahoman"!